Wild Flora and Habitat in Nova Scotia
The Nova Scotia Wild Flora Society is dedicated to the appreciation and conservation of wild flora and habitat, especially in Nova Scotia. A non-profit organization and an affiliate of the North American Native Plant Society, the society welcomes all people who are interested in native flora. Members meet regularly on a social basis to host speakers, plan recreational field trips, and organize other events.
This web site serves to create awareness about the Nova Scotia Wild Flora Society, and to be a source of information for topics of interest to all wildflower enthusiasts.
Please read the President's Welcome.
Issues, Events, Workshops
Upcoming NSWFS Events:
Check
Programme
for upcoming NSWFS meetings and field trips.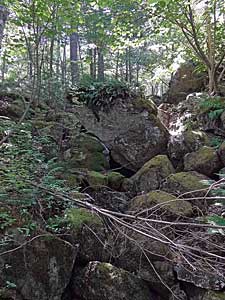 Williams Lake Backlands - Big decision by Regional Council on Sep. 20, 2016
Halifax council will be presenting a recommendation Sept 20 on whether to approve a proposal by the Nature Conservancy of Canada to acquire almost 400 acres of land in the Williams Lake backlands and set it aside indefinitely as a wilderness preserve.
Please visit the
Urban Wilderness Park Website
for more about the proposal and how to support it by writing to Mayor and Councillors. You can view a letter written by David P
here
.
2016 Fall Natural History Science Workshops at
the Eagle Hill Institute on the Maine Coast
Mosses 7 Liverworts, Lichens, Trees and shrubs in winter are amongst the fall workshops Oct to November.
Check it out
Now and in the Future
By knowing our wildflowers we can better preserve them for ourselves and for the future.
Wildflowers are often abundant, but they are not indestructible - many of our loveliest ones are in danger of extinction by our carelessness. This need not happen if we observe the following rules of courtesy:
Do not pick the wildflowers. Enjoy them and leave them for someone else to enjoy. They are perishable and have a very short "indoor" life; also, with many of them, roots as well as seeds are killed when the flowers are picked.


Do not try to transplant them into your garden. Almost without exception, they do not tolerate root disturbance. Your chances of success in raising them domestically are far greater if you begin with seed. Even so, many of them need soil, temperature, and other conditions not available outside of their immediate environment.


Be respectful of them in their natural environment. Do not injure them with fire, tramping, or other thoughtless acts.
The text above is an excerpt from a book published in 1914. Even then, naturalists were concerned for the conservation of the wild flora! Source: Berniece Anderson & Arthur H Holmgren. 1914. Mountain Plants of Northeastern Utah. Logan: Utah State University. A revised edition is available online.